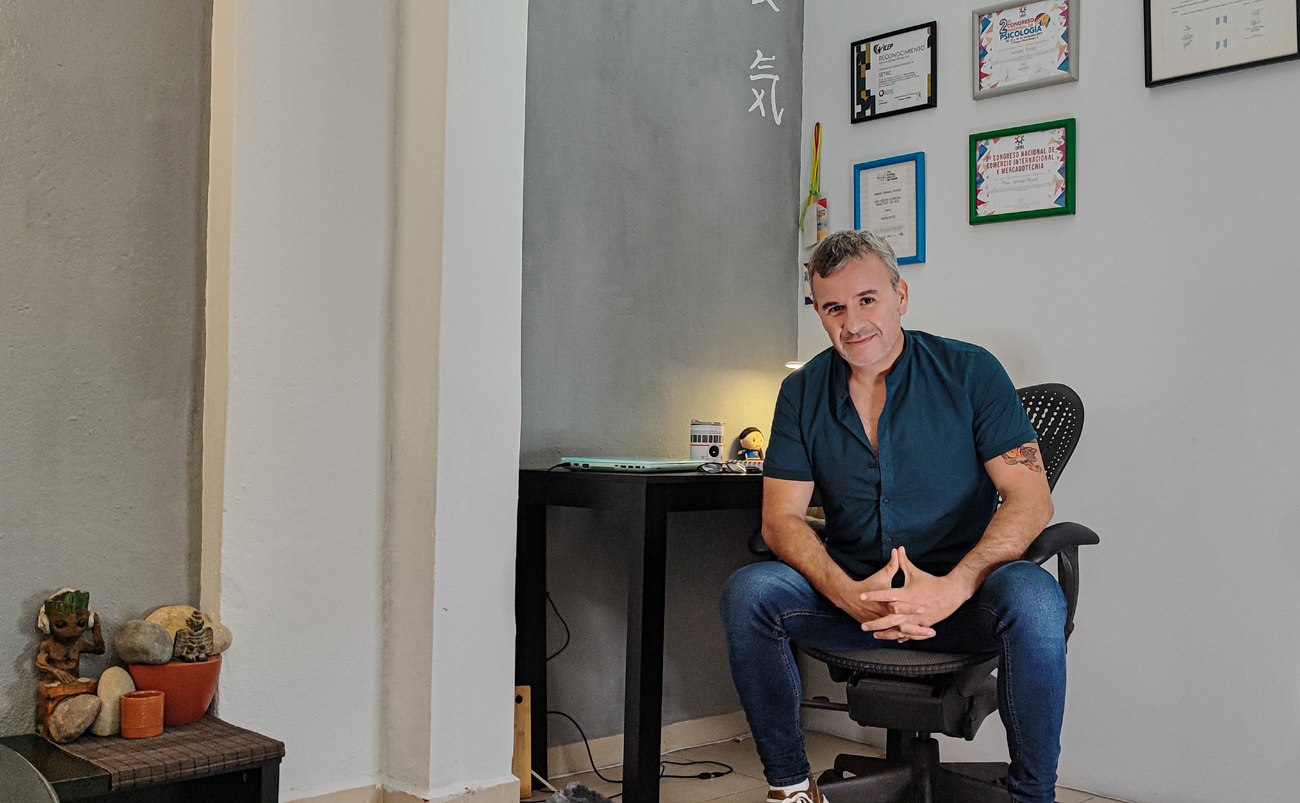 Psychologist Ismael Rossi
Ismael Rossi hails originally from Argentina. He and his husband Nico have lived in Puerto Vallarta the last five years. He has been a licensed clinical psychologist since 2002.
Programs + Specialties    Emotional Health
Research Interests    Journalism, higher education,
Training + Education   Universidad Nacional de Rosario, Rosario, Argentina
Board Certifications   Psychology
Language(s)   Spanish, English, Italian
Partial scholarship to attend AIDS International Congress in Montreal in 2022
Recognition of journalistic collaborations with AA Puerto Vallarta, on a range of mental health topics
"Education Hero 2015" presented by Argentina's National Ministry of Education
"... Thank you for your professionalism and emphaty. Your charisma and understanding make feel care and understood "
Address: 
Lázaro Cárdenas 379-C
Email: irossi@vallartagayclinic.com